OUR CLIENTS
Why they love us?
OUR CLIENTS
Why they love us?
We are easy to work with and very passionate about open communication. Our goal is to provide the highest quality service while building a trusted, long-term partnership. We keep it simple, and it works.
We are easy to work with and very passionate about open communication. Our goal is to provide the highest quality service while building a trusted, long-term partnership. We keep it simple, and it works.
The Coditive team is responsive, intelligent, problem-solving, positive, and such a pleasure to work with. I have worked with them for 4+ years.

Emily Bishop
South Yard Design & Digital / Chicago, US
We have worked with a dozen outsourcing companies, and Coditive is best by a great margin. Wether we plan meticulously or just throw something over in Slack, these guys just get it right. Best guys ever.

Eckart Burgwedel
CEO at Uberchord / Berlin, Germany
Coditive delivered a complete website design for Skill Dynamics to support the launch of its new brand. We are pleased with the impact of our site and had a positive experience working with Coditive.

Marie Phillips
BVSiPM / Belgium
Outstanding! It would be an understatement to say we're looking forward to a more performant user experience. Great work!

📍United States
It looks great! The styles are spot on and the code setup is perfect. Also, I found your ACF blocks to be very intuitive – thank you for keeping everything consistent!

📍Canada
Thank you very much! We really appreciate that you could deliver this so fast in such high quality. The calendar and everything else looks great.

📍Switzerland
It looks amazing, Mateusz and Rafal! The files are so well organised and your Sass is so clean and easy to read 🙂 Thank you!!!

📍United States
The ease and clarity of communication between our in-house development team and Coditive is exemplary.
Frank Viva
Managing Director at Viva & Co. / Toronto, Canada
Thanks to a fantastic team of developers, our standards of customer service has definitely reached a higher level. In addition to simple and standard solutions, specialists at coditive.com have developed for us a range of custom tools and applications that have streamlined an entire range of our company processes. A clear and flexible form of cooperation presents a great advantage. We introduce the issue that we need to solve and coditive.com presents their solution, reasonable quote and the lead time.

Ewa Michalczyk
Marketing Manager at Mecalac / Poland
Coditive does an outstanding job in developing custom WordPress solutions. We are very happy with their great and efficient communication, the high standards of development and project management as well as their eye for details.

Noah Menzi
Managing director of Webwirkung / Switzerland
Coditive helped us go from 6 to 0,2 seconds load times on our frontend. We collaborate easily through Basecamp and Bitbucket and they react to our task instantly. We are happy with the pricing but more importantly the quality of delivery.

Mads Ingemann Blücher
CEO at Translated By Us / Gentofte, Denmark
I discovered the Coditive company through Google over three years ago. Since then, they have always supported our project. From the beginning, I have experienced full professionalism when it came to maintaining our website, securing it and creating customizations and developments. I know that we can always count on their serious expertise when it comes to run our platform.

Szymon Fortuna
CEO at Open Minded Drumming / London, UK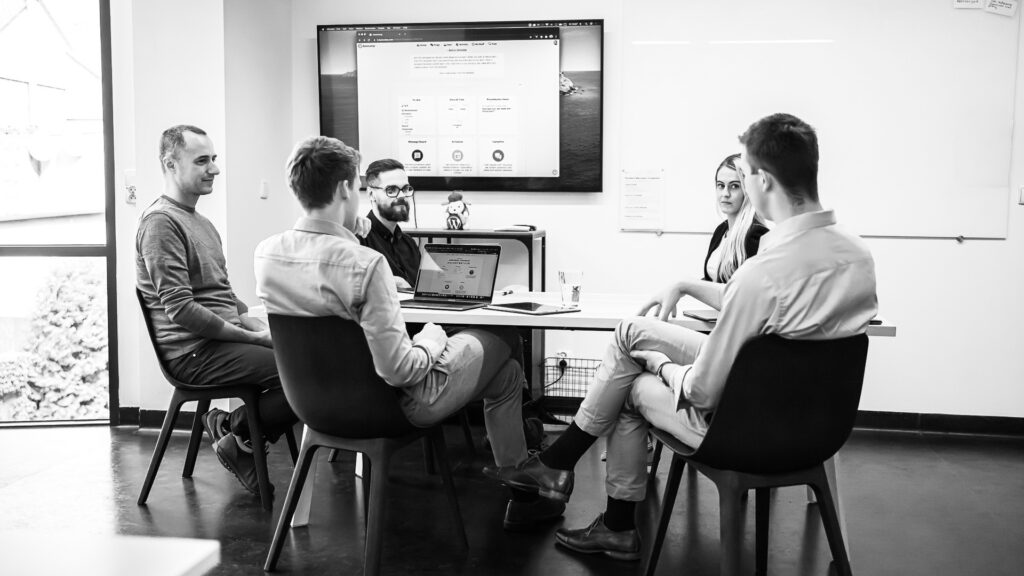 Coditive is a tremendous team. We've been working with them for a few years. They are exceptional, detail-oriented, proactive and basically get everything I ask done, with a minimum of guidance. Best team ever!

Helena Fogarty
CEO at MI OLA / Costa Rica
We have worked with Coditive on 3 websites and they are a pleasure to work with. Their communication is terrific and the end product is superb. Highly recommended!

Doug Wilson
Dot Com Limited / United Kingdom
Coditive have been outstanding in applying the power of WordPress to solve many issues for us. They are super responsive and hands-on, we´ve been recommending Coditive continuously.

Vasco Sommer-Nunes
Angel Investor, Founder of Innsides / Berlin, Germany
Need a reliable partner?
Ready to discuss your project?
We're here to help. Take the next step.